Here it is!
The story (for those of you out of the loop): On 7 May, 1999, the PVPHS Orchestra took a trip to Disneyland. While waiting in line for Rocket Rods, freshman Allen Huang spotted the girl of his dreams, Ariel, aka The Little Mermaid, in the flesh. After her successful Disney film this maiden of the sea now apparently makes her living posing for pictures with small children, or at least that's her day job. Allen couldn't resist and stood in line with all the little children. When his turn came up, he got down on bended knee and professed his undying love for her!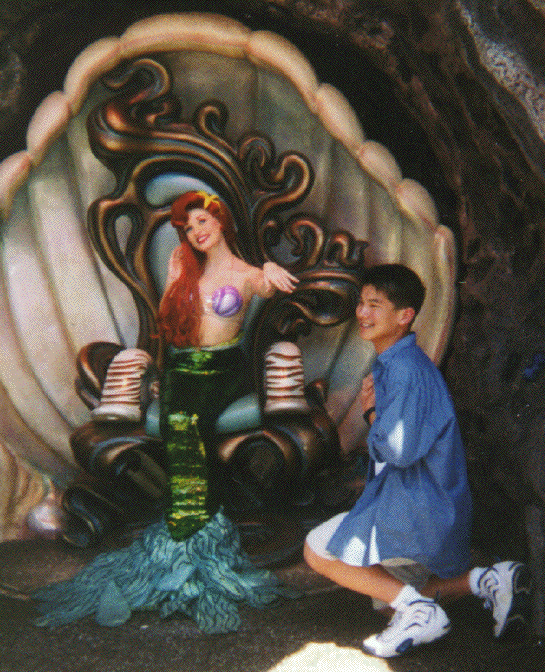 ....And guess what? She REJECTED him!!!
Now that you know, you can mock him too!
It's quick and easy...
You can email him or IM him on aol (screen name: LazyPVAzn)
For those of you not on aol, but who still want to mock him in realtime, use AOL Instant Messenger (If you don't have that you can download it)
Aren't freshmen funny?
Photo taken by: David Hsu (another lousy freshman)