More Silly Freshmen!

OK I had nothing to do with this other than the scanning and web publishing. This picture was provided by a certain Freshman quiz bowler, who worked with Mike Pan here on an English project that somehow ended up with him in tights. Not so pretty. In fact I really didn't need to see this sorta thing at all, and if the certain quiz bowler weren't a friend who needed to humiliate her other friends I wouldn't have bothered. Oh well.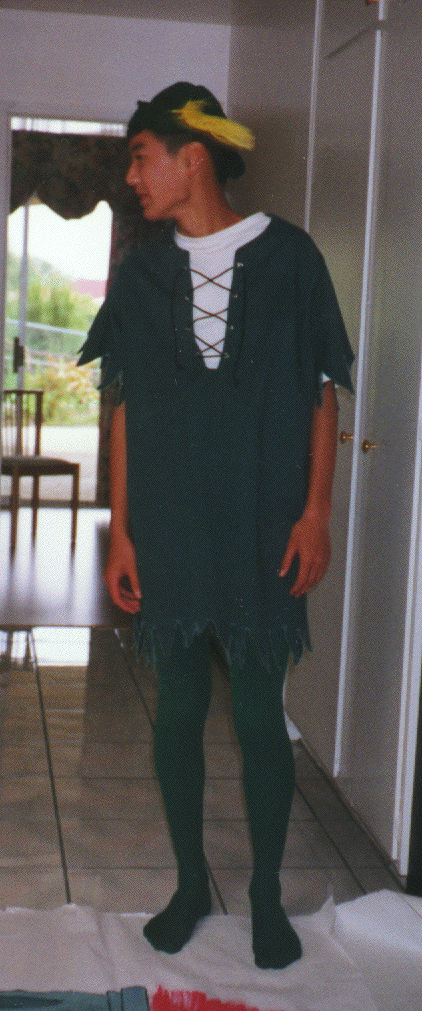 Go ahead, pick on him. Laugh at him if you want. You can email him or tell him how that particular shade of green just isn't his color in real time by IMing him on AOL (screen name: Midas888)
For those of you not on aol, but who still want to mock him in realtime, use AOL Instant Messenger (If you don't have that you can download it)
OK that's all folks!
G'nite everybody!
Photo by: Vicky Hsu "_The_ Freshman"